Shipping is  4-6 days from approval to shipping. The below schedule is a best case scenario. There may be situations where the process could take a few days longer.
There may be shipping delays for National Holidays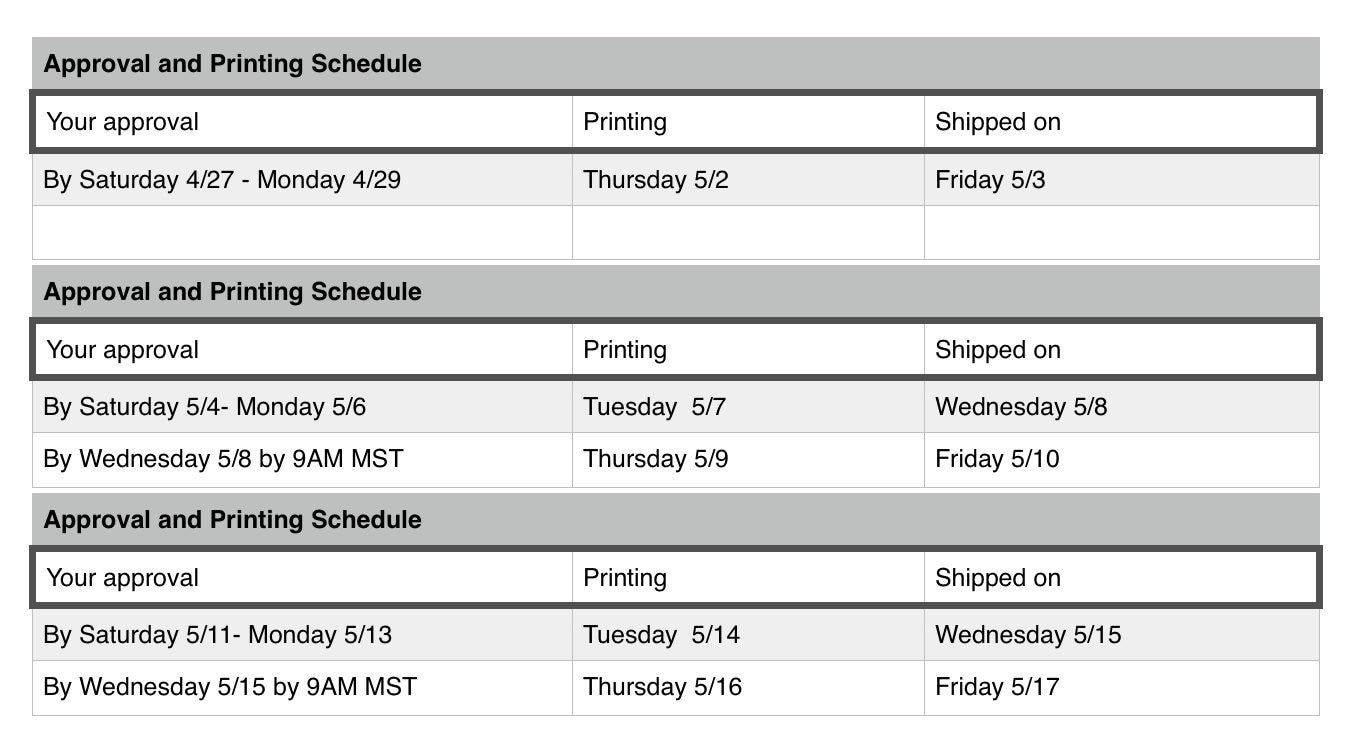 Standard shipping  is 2-3 (usually 2 day) USPS Priority shipping. If you'd like USPS Express shipping  (1-2 days) you can order it here.
If you do not want to tackle prining, let me take the stress off your plate. Order your printing here.